Our team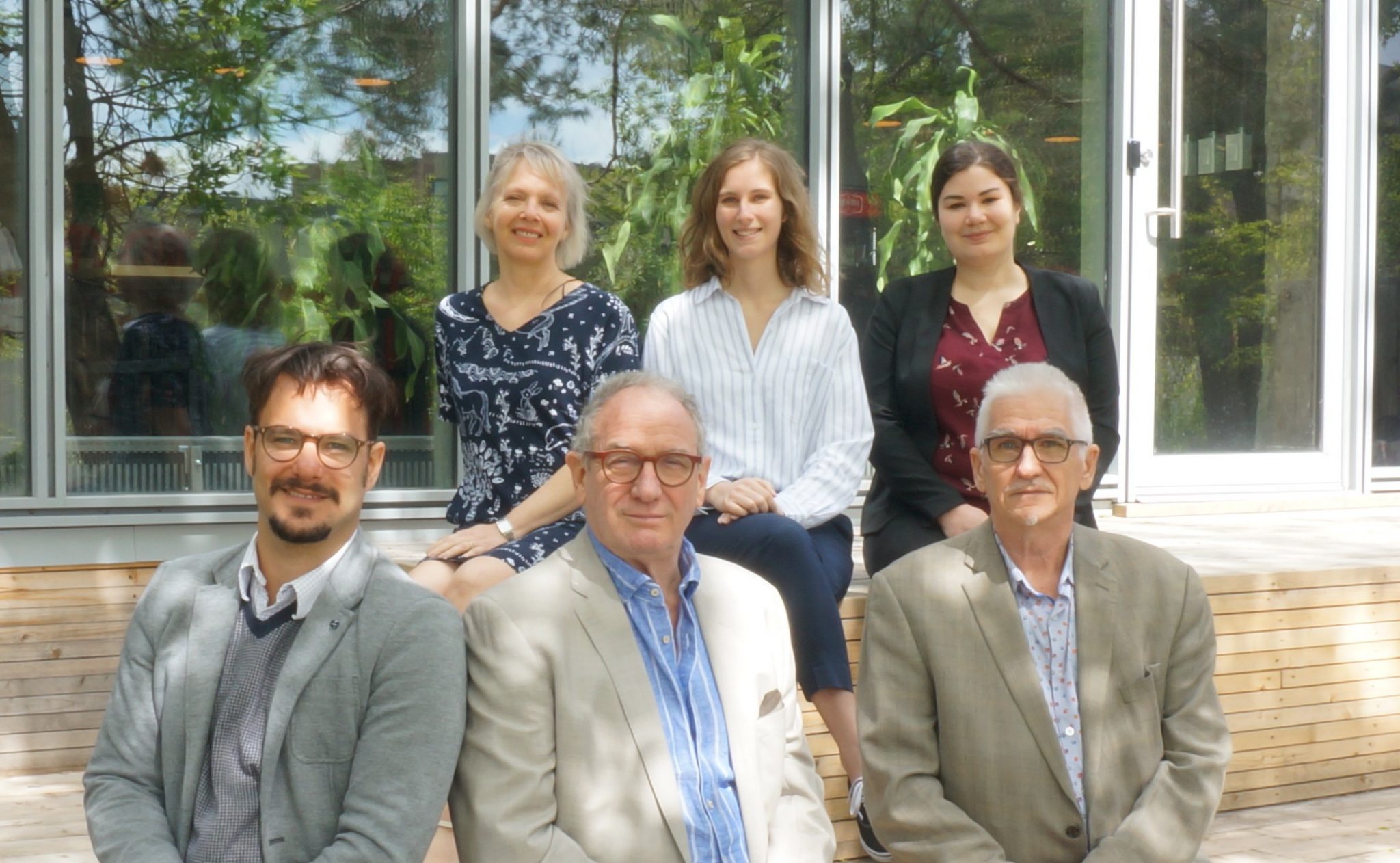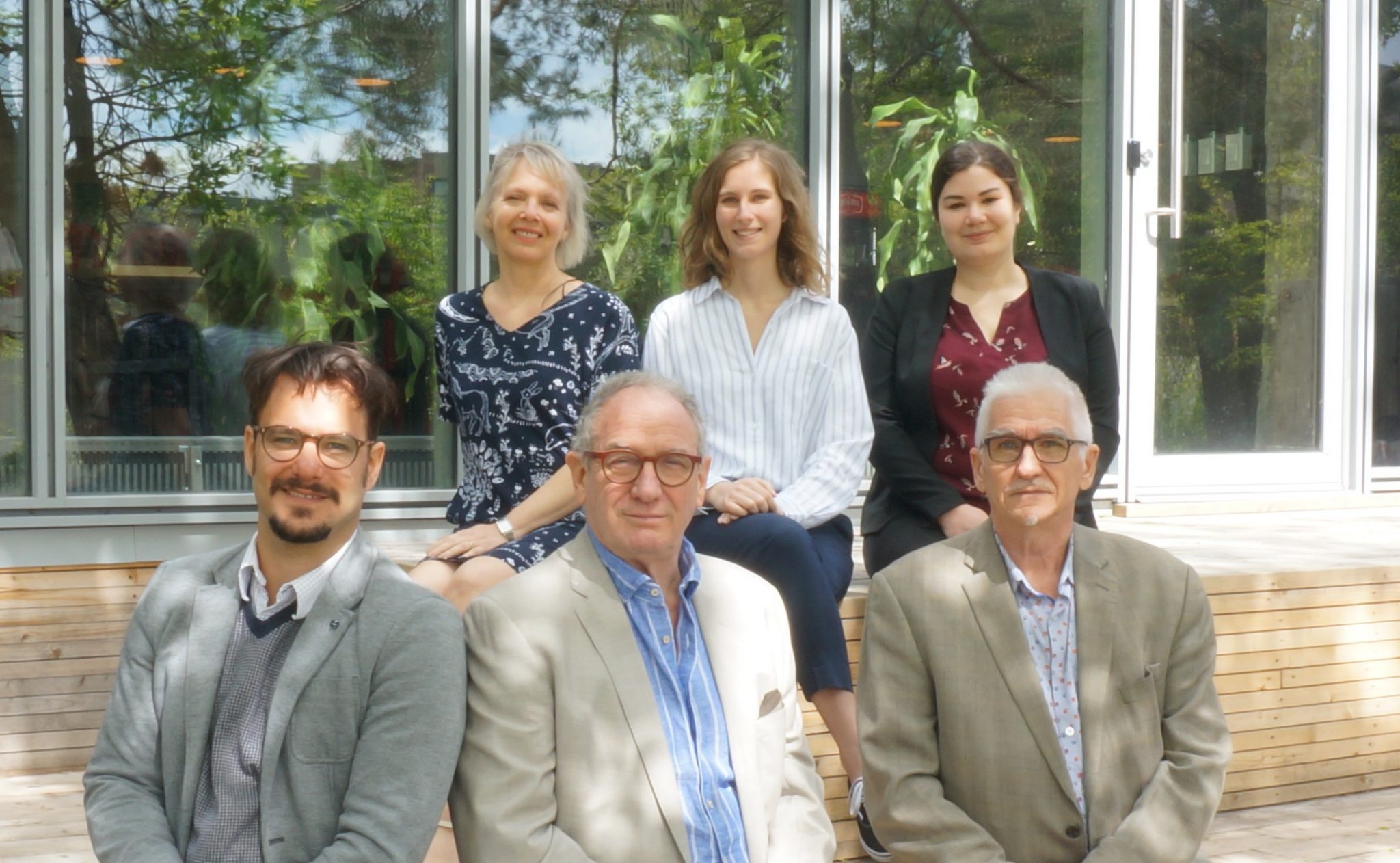 Will Solution can count on a qualified team that is experienced and determined and whose expertise is recognized at the national and international levels.
Mr. Martin Clermont, Eng. M.Sc. Env., B. Tech. Mec.
President
Martin Clermont is the Founder and Chief Executive Officer of Will Solutions. For the past 25 years, he has implemented and delivered numerous major and innovative projects in the sustainable development field in Canada and around the world. In parallel with those projects, Martin also carried out various mandates for the Secretariat of the Basel Convention in about twenty countries in Europe, Africa, Latin America and China. Those mandates focused on implementing a national inventory of hazardous waste, an audit methodology and the introduction of legislation and national policies on environmentally sound management of waste. He gave several lectures in Europe, United States, Mexico, Latin America and Canada, including his participation as a lecturer at the Conference of the Parties to the Basel Convention in Geneva in 2002.
Since 2007, Martin is actively involved in the carbon markets. He designed and directed the development of a worldwide methodology, the first of its kind, that aggregates GHG emission reductions originating from small emitters to their final acceptance by the VCS certification program. As the promoter, he submitted the first Quebec project which was then validated by an accredited third party. He also directed the third party validation of the first carbon titles and then put them on the market: a world premiere.
Martin is an engineer. He holds two bachelor's degrees from the Ecole de technologie supérieure. He received a special mention for a training program completed on 1985 about the energy efficiency subject matter. He has a Master's degree of Environmental Science from Université du Québec à Montréal.
Michel Dessureault, CPA, CGA
Vice-President, Finance, Administration and Human Resources
Michel Dessureault has over 30 years of experience in management and financial operations. Between 2005 and 2010, he served with Entreprises Techniflex Inc. as general manager. He was controller at Corporation Inno-Centre du Québec, from 2003 to 2005. Prior to this position, he held different positions at the management level at Strongco Inc. Michel started his career as an auditor with different accounting firms, such as: Moquin, Ménard, Giroux & Associés; Besner, Gally, Shapiro, Kreisman & Company and Coopers & Lybrand.
Michel has completed the CGA certification. He holds a Public Accounting Diploma from McGill University as well as a bachelor's degree in accounting, also from this university.
Jean-François Léonard, Phd
Vice-President, Public and Government Affairs
​Jean-François Léonard has a Ph. D. in Political Sciences and was Full Professor from 1975 until 2005 at the Université du Québec à Montréal. An environmental policies specialist, he was named Director of the Environmental Institute of UQAM for 6 years, Chairman of the Board of the Environmental Industry Cluster, Director of the Environment at the Montreal Metropolitan Community (CMM) from 2005 until 2008. His in-depth knowledge of the political landscape and environmental policies is key to our management team.
Claudie Eustache
Business Development
Claudie Eustache is part of WILL's business development team and also spearheaded the effort to obtain B Corp Certification for WILL. Claudie has previously worked with business associations to build the St-Laurent Commercial Development Board from the ground up and is directly involved in the Urban Renewal project (affiliated with the Québec Urban Planning Order). She has a B.SC. in International Studies with a development profile and a Master's in Urban Planning from the University of Montreal.
Stefan Bumbaru
Marketing Director
Graduated from HEC in Finance & International Trade, Stefan Bumbaru has more than 30 years of experience in production, strategy, development and sales in the field of technology, communications and recently in the sector of green economy development.
His passion for R&D finance, innovation and effective management of marketing and internet issues started with the launch of Club-Culture, the first online bookshop/portal selling cultural products.
Since then, Mr. Bumbaru has worked for himself, Pixel/Pixman; Videotron; Pixcom; Bell; TQS (loftstory.ca); Cossette on a multitude of firsts and innovation and communication projects, many of which have been awarded Boomerangs, PCM Silver Rooster and other distinctions.
Claudia Lesage
GHG Assessment Manager
Claudia Lesage is an audit assistant at WILL Solutions. She ensures the collection, the follow-up and the validation of the required supporting documents following field audits for the Sustainable Community programme. Claudia also assists Martin Clermont in the quantification process of greenhouse gas emission reductions. Given her artistic abilities, Claudia is also involved in the creation of visual content for WILL Solutions. Claudia holds two bachelor's degrees, a first degree in Environmental Studies and Geography and a second degree in Fine Arts, both from Bishop's University.
Josée Riopel
Director Human Resources
Josée has a Certificate in Career Development from UQAM and a Bachelor's in Agronomy from the Agricultural and Environmental Sciences Department at McGill University. For the past five years, Josée has offered socioprofessional counselling to an organization that seeks to develop people's employability skills for the 21st century workforce in constant flux. She is responsible for recruitment and manages HR at WILL.
Danny Leblanc
Franchise Director
Danny Leblanc possesses more than 25 years of experience in corporate management and in the manufacturing and selling sectors. He acted as a sales manager in different types of industries, namely: recycling, metallurgy, industrial manufacturing, electronic, infrastructures construction and chemical products manufacturing. Danny has contributed to identify, sign and manage VARS (Value Added Resellers) on the Canadian and North-American territories. He has directly managed portfolio of over 1000 customers. He was President of the North-American Die Casting Association from 1997 to 2003 and is an active member of the American Foundrymen Association since 2009.
Normand Hétu
Interim Executive Officer
Normand Hétu, has more than twenty years as an advisor in M&A and corporate financing. Throughout his career, Normand has developped strong abilities in perceiving stakes and opportunities facing organizations. He brings a strategic vision encompassing all stakeholders considerations. His education and experience were mostly beneficial in mandates requiring strong expertises in strategic vision, strategy implementation and organizational development.
Academically, Normand holds an M.Sc. in strategic management from the University of Montreal, school of Busines (HEC) and a BAA in administration from UQAM.
Cassandre Clermont
Researcher
Cassandre Clermont has over 5 years of work experience in Québec's health network. She is presently studying at the University of Montreal in Medicine. She is particularly interested in public health issues linked to climate change.
Patricia Marchand, M. Env
Consulting Services, Operation and Technical Support
Patricia Marchand has almost 20 years of expertise in the environmental field, including 5 years as manager of a Canadian industrial waste exchange. For WILL, she directs and coordinates operation as well as all the activities related to customers and partners services. Patricia has a Master's degree in Environmental Studies from the University of Sherbrooke, a Minor in Company Management from HEC Montreal and a B.A. degree of Psychology from Concordia University.