Our community
 
Reduce GHG emissions originating from low-emitters
Sustainable Community has been specially designed to reduce GHG emissions originating from low emitters, all industrial, commercial and institutional sectors taken into account and for which reductions are unaffordable for most of them. Will Solutions offers to low emitters the possibility of trading off their efforts of reducing GHG emissions by stimulating and accounting for their common efforts and selling them on the carbon market.
 VCS Certification Program 
Sustainable Community has been designed in accordance with VM0018 methodology principle of the VCS certification standard. This This standard is the most important certification standard on the worldiwde voluntary market. This methodology is unique, since it covers under a same umbrella, a vast number of small GHG reduction project  under the following groups : Energy Demand (group 3) and waste management and landfill (group 13). A tird group (group 7) invloving transport will be add subsequently.  
Business model
Sustainable Community's business model supports the carbon marketplace. Which allows to:
Exercice a responsible stewardship;

Democratize acces to carbon market;

Group together your GHG efforts;

Convert efforts into revenues.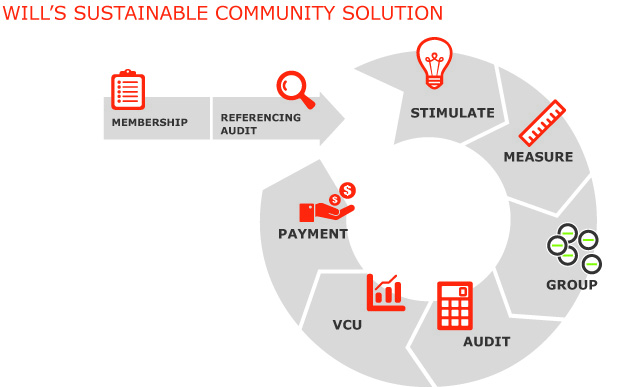 Targeted customers
Will's Sustainable Community Solution specifically targets small industrial, commercial or industrial sites/installations emitting less than 25 000 tons of CO2 per year or those which are not under regulated markets.  There can be several projects for a same site/installation..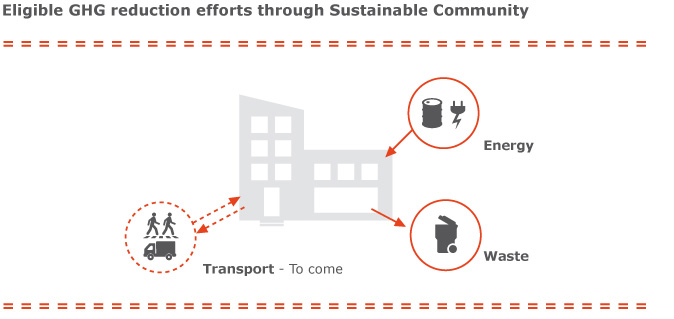 Example of successful projects
GHG emissions reduction from the municipality of Saint-Gédéon-de-Beauce in 2010 and 2011, targetting (1) replacement of the cooling system and compressor heat recovery at the arena, (2) conversion of oil to electricity at the town house and installation of a solar wall and a geothermal system at the municipal garage.
Franchise 
WILL offers franchises all over the world, contact us today and find out how to disseminate sustainability.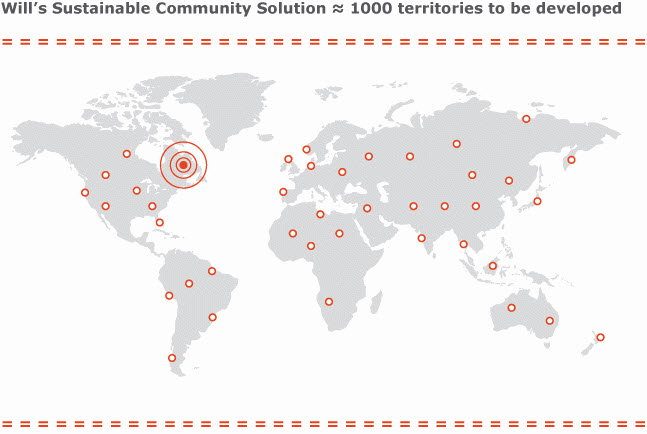 Want to get involved? Will Solutions is looking for franchisees.
Innovative in the implementation of community and customized greenhouse gas solutions, Will Solutions is looking for entrepreneurs wishing to get involved in sustainable development. Entrepreneurs must be interested to act in the carbon market and share the same vision as Will in the implementation of a unique and innovative business model. They must also provide funds for the deployment of Sustainable Community Solution in their territory.
An insight into a business opportunity acting on climate change issues.
Our franchisee program interests you, write to us at franchise@solutionswill.com.